About Us
With Leder Hofmann you have a reliable and experienced wholesale partner in the field of leather at your fingertips. We offer in Odelzhausen in several halls and on 1,500 square meters storage area at any time approx. 500,000 square meters of leather remainders of all colors, material thicknesses and application possibilities. With our comprehensive range of clothing, car, furniture, saddler and shoe upper leathers, you can be sure to find the right one for you.
Our company "Leder Hofmann" was founded in 1860. We can therefore proudly say that we are one of the oldest leather traders in the German-speaking world.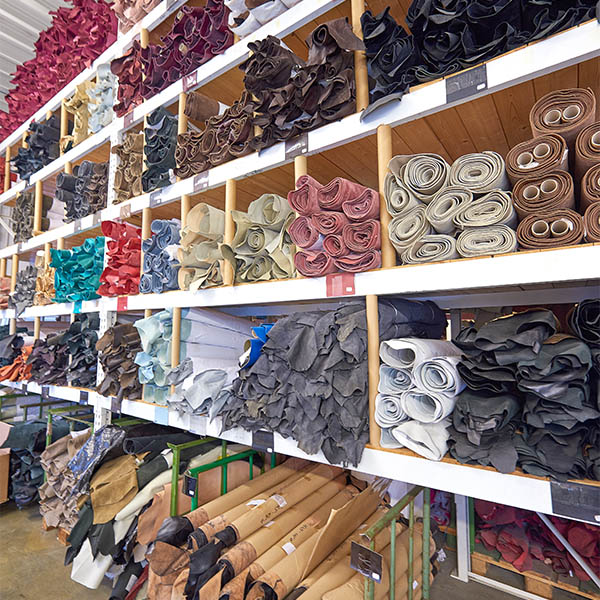 "Our greatest claim is that you are satisfied with our products and services."

Jörg Reinke, General Manager Leder Hofmann

Advice
We are your competent partner for all matters concerning leather. Since our foundation in 1860, leather has been our passion.
Experience
We are a worldwide wholesaler and supplier of special items of shoe leather and leather for bags. Of course, you will also find clothing, furniture and belt leather with us.
Large selection
Whether high-quality leathers or low-priced remnants: We offer a large selection of shape, texture and color.
Small and large quantities
For bulk buyers we deliver single batches up to 1,000 square meters via our warehouse in Odelzhausen. You can find small materials and handicraft supplies in our branch in Munich.
Sampling
Of course you can also receive colour and quality samples from us for quality control purposes.
Prompt delivery
Usually we ship your order within 3 working days.